ENGR. RASHEED MUDASHIRU
B.Eng, MNSE, MNICE, R.Eng.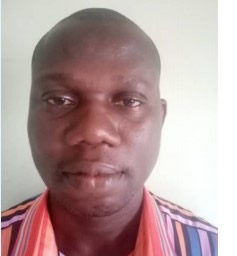 Engr. Rasheed Mudashiru is a graduate of the Federal University of Technology, Akure. He graduated with a Bachelor of Engineering (B. Eng) in Civil Engineering in 2004. He has worked with various companies thereby acquiring necessary professional skills and experience. He is a registered member of relevant Professional Engineering Bodies such as (COREN, NSE, NICE). He is very versed in Structural Engineering Designs, Supervision and Construction of projets, and has been involved in so many Designs, Supervisions and Construction projects of the company which cut across – Residential Buildings, Airport Hangers, Industrial Buildings, Petrol Filling Stations, Commercial Banks, Churches and Mosques etc. Engr. Rasheed Mudashiru has vast experience in the use of relevant Civil/Structural Engineering softwares for Design. He has overall responsibility for the Structural Engineering Designs and Supervision of our projects as the Principal Civil/Structural Engineer.